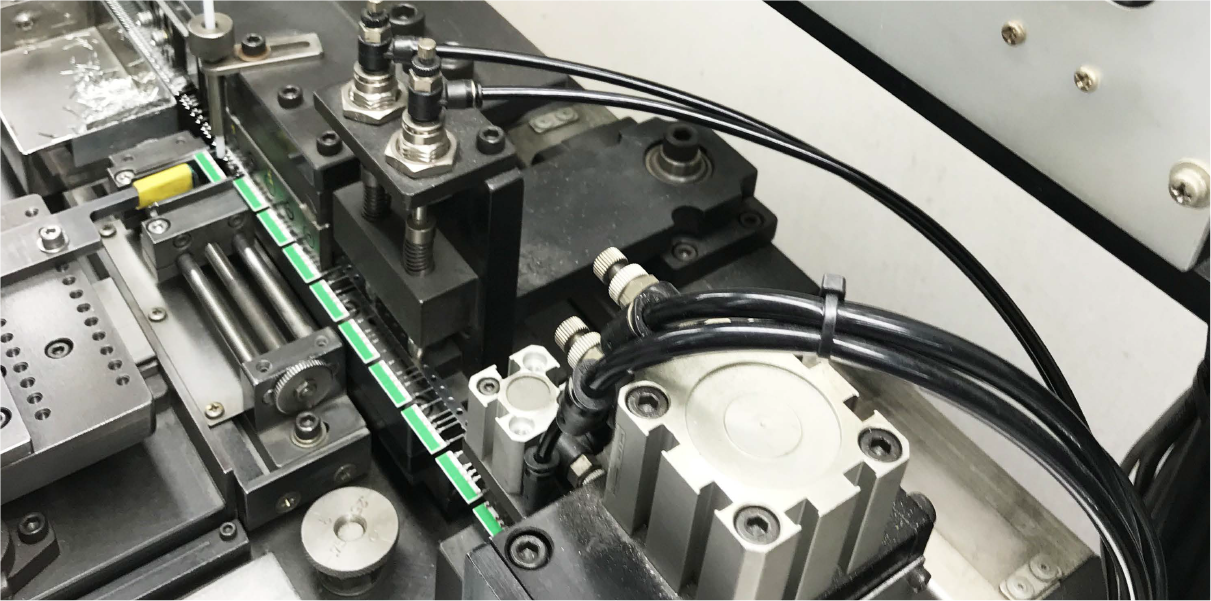 SIP Type Thin Film Resistor
Networks
Emphasis on relative precision and
relative temperature coefficient
Features
Performance
Extraordinarily stable: relative temperature coefficient of resistance between elements (1ppm/°C) and secular change properties (resistance ratio 10ppm/year) are both low.
Compact and easy to mount
The footprint for attachment to a printed circuit board is small, raising space efficiency.
Economy
Temperature coefficient of resistance and change over time are relatively extremely stable. Substituting these into places where conventional high-performance fixed resistors can be expected to yield a large VA effect.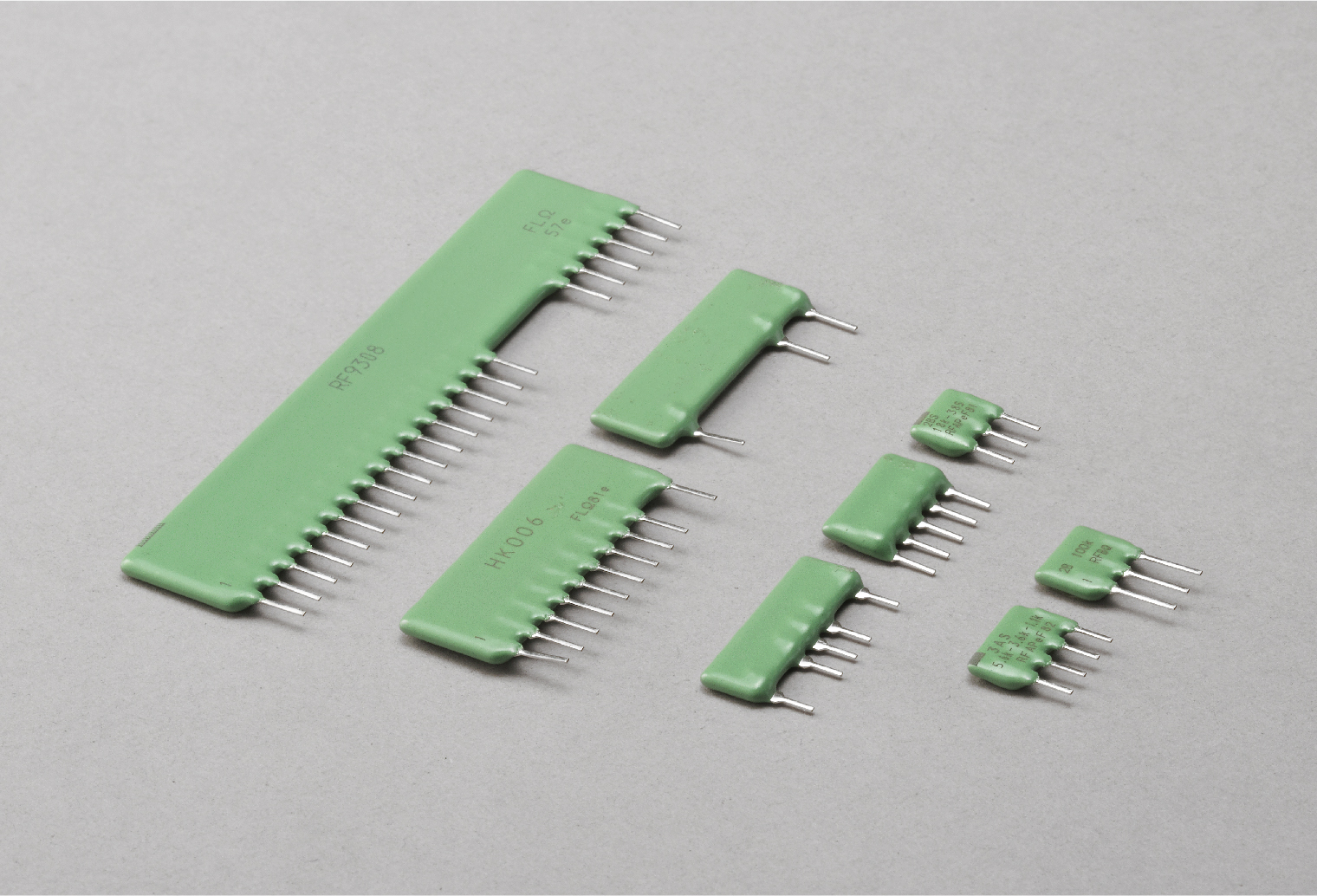 Standard Specification
Model name
Circuit diagram
Resistance value tolerance (%)
Temperature coefficient of resistance (ppm/°C)
Absolute value
Relative value
Absolute value
Relative value
2C~10C

250mW/
element
±1(F)
 
±0.5(D)
 
±0.25(C)
 
±0.1(B)
 
±0.05(A)
0.5(D)
 
0.25(C)
 
0.1(B)
 
0.05(A)
±25(R)
 
±10(Q)
 
±5(P)
10(Q)
 
5(P)
 
3(N)
 
2(M)
 
1(L)
2B~20B

125mW/
element
Outer dimensions and labeling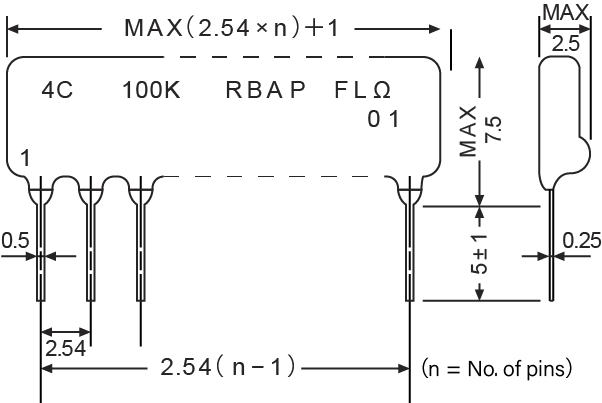 Made-to-order items
We produce resistance values, circuit configurations, etc. according to the circuit designer's wishes.
Standard Specification
Model name
Circuit configuration
Resistance ratio
R1:R2
Resistance value range
Resistance value tolerance (%)
Temperature coefficient of resistance (ppm/°C)
R1
R2
Absolute value
Relative value
Absolute value
Relative value
2BS
Power: 60 mW/element
1:1
10Ω~50KΩ
10Ω~50KΩ
±1(F)
 
±0.5(D)
 
±0.25(C)
 
±0.1(B)
 
±0.05(A)
0.5(D)
 
0.25(C)
 
0.1(B)
 
0.05(A)
±25(R)
 
±10(Q)
 
±5(P)

*±3(N)

*±2(M)

*±1(L)


*Customizable
10(Q)
 
5(P)
 
3(N)
 
2(M)
 
1(L)
2E 2B
Power: 250 mW/element
1:1
 

1:2
 

1:5
 

1:10
10Ω~500KΩ
 

100Ω~250KΩ
 

100Ω~100KΩ
 

10Ω~50KΩ
10Ω~500KΩ
 

100Ω~250KΩ
 

100Ω~100KΩ
 

10Ω~50KΩ
2E 2C
Power: 250 mW/element
Outer dimensions and labeling
2BS type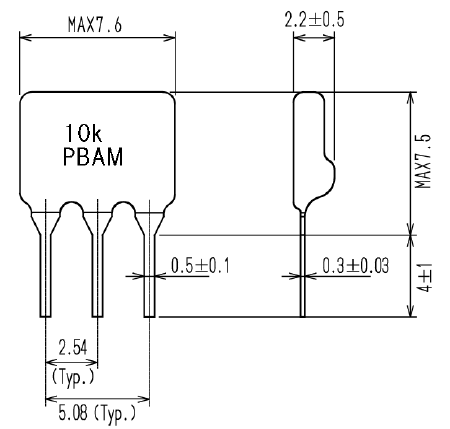 2E2B type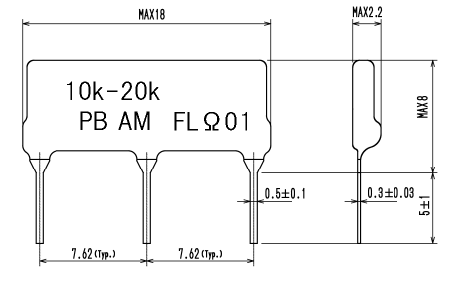 2BS type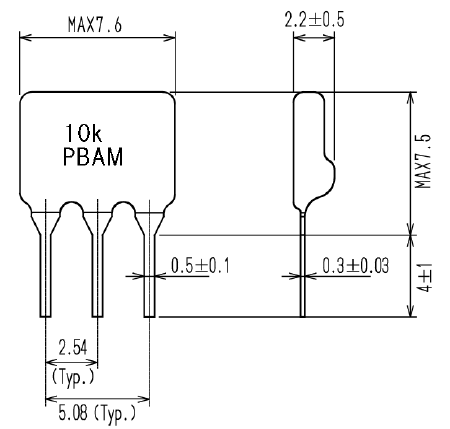 Download catalog
PRODUCT

Product Information